Dolnośląskie (Sobótka / around Wrocław )
Celtica Vineyard
The Celtica vineyard is situated in the buffer zone of the Ślężański Landscape Park, at the foot of the magical Ślęża mountain. It is the cradle of Celtic tribes who brought wine making to this area as early as the 5th century BC. The first written records of winemaking in this place come from papal bulls from the 12th century. The plantation was established on the eastern slopes of Góra Ślęża with a south-eastern exposure.
The vicinity of Wrocław is one of the best locations for viticulture, therefore the owners also decided to use the difficult and demanding Vitis Vinifera varieties. Sabat wine, which is the brand of this vineyard, is produced in Sobótka in the historic building of the Old City Gasworks from 1902, which is unique in Poland. In addition to 12 grape wines, the vineyard also offers rare blackcurrant wine and multi-fruit Ratafia.
They organize events, tastings and talk about the creation of wine, the Celtic past, monuments, tunnels, forests, places of power, witches, volcanoes, people and … running. Because their wine loves stories!
The size of the vineyard
1.5 ha
Tasting and sightseeing
The owners offer guided tours of the vineyard with an overview of the types of grapevines grown, the ways of running the vineyard and the many stories behind it. After the vineyard, time for visiting the winery and tasting about 6-8 types of wines (subject to availability). The tasting focuses on the types of wines and their characteristics, but also on numerous interesting facts, incl. linking Celtic culture with Sabbath wines. The owners talk about the place where they make wines, namely the historic gasworks, Góra Ślęża, Sobótka and many others …
Duration: about 2 hours (1 hour – visiting the vineyard, 1 hour – tasting). Price: PLN 45 / person
Accommodation
There are 5 intimate double rooms at guests' disposal.
Parties
The tasting room is an ideal place to organize various types of events: banquets, company meetings, shows, lectures, as well as small special events. It is equipped with 40 seats (for dance events up to 30 seats). Possible catering from local restaurants. There is also a fully equipped kitchen on site.
Offer
Overnight
Sale of wine
Mail order / Online sales
Wine courses and workshops
Venues & events

Offer

Vegan wine
Fruit wine
Cider
Dessert wine
Sparkling wine
Orange wine
Rose
Red wine
White wine

Wine tastings

Organised groups
Individuals by appointment only

Winery tours

Organised groups
Individuals by appointment only

Extras

Grape varieties

Gewürztraminer
Pinot Noir
Regent
Johanniter
Riesling
Sauvignon Blanc
Merlot
Chardonnay
Solaris
Contact
Celtica Vineyard
Ul. Czysta 1
55-050 Sobótka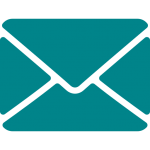 info@winosabat.pl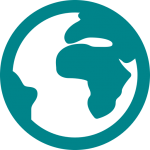 winosabat.pl