Corporate groups
Wine tasting events
Corporate wine tastings, wine&cheese pairings and wine&food evenings in Wrocław
Bring your team together!
Wine tasting event will bring you closer to your team and build authentic connections with your customers.  Host your bespoke wine event at your Wroclaw office or one of a fabulous Wroclaw wine tasting venues. Our Otovino team will handle everything with our all-inclusive events. We take the stress out of event planning and allow you to focus on connecting with your colleagues.
.———-
Corporate wine & food events are the perfect way to thank your clients, entertain your prospects and reward your employees
For small to large businesses, we specialise in organising professional & entertaining wine events for groups 20-100 people, for all budgets. Our corporate wine tastings typically run from 60 to 120 minutes.
Teambuilding
Wine events brings people together by encouraging collaboration and teamwork

Meet our wine expert
Our certified wine expert will provide a general knowledge about how to taste wines, fun facts and wine trivia about the grapes and wine region
Unique corporate event
100% customizable to your company's requirements including timing, duration and budget
Wine & Cheese Evening
Our All-Inclusive Wine &Cheese Evening include the following:
Wines chosen by our sommelier based on your preferences (typically 2 whites, 2 reds and 1 sweet wine)
Artisan cheeses, perfectly matched with wines
Appetizer size food pairings prepared by the chef
Dessert (that will be our favourite pairing with sweet wine)
Guided Wine Tasting Notes in English
A warm, friendly, knowledgeable wine professional to lead your tasting
Perfect for bringing together groups in an enjoyable, relaxed, non-pretentious social environment.
Wine and cheese pairing for corporate groups is a great way to bond, and what's most important is that it can be loads of fun! We make wine tasting a leisure time, in a relaxed atmosphere where you lose the fear of many wine mysteries and discover new wines, surprising aromas and exquisite textures. No wine expertise necessary!
We adapt to your needs. The sommelier goes where you tell us! We host your event in the comfort of your own workspace or in one of Wroclaw's restaurant.
We design your event from concept to conclusion to enjoy a memorable experience. Great as a Christmas Party, Company Celebration or Holiday Event.
Wine dinner
Our All-Inclusive Wine &Food Evenings include the following:
3 or 4-course meal with an appetizer, main dish and dessert
Wines chosen by our sommelier perfectly machted with the food
Guided Wine Tasting Notes in English
A warm, friendly, knowledgeable wine professional to lead your tasting
A wine dinner is a meal where every course is paired with wine.
Enjoy a leisurely multi-course wine and food pairing dinner over several hours. Together with our sommelier you will learn not only the basics about wine tasting but also main ruls how to pair wine and food.
A one-of-a-kind event for groups to enjoy delicious food and wine while spending quality time together. No wine expertise necessary!
Executive meetings, customer appreciation, team building, employee rewards or just a great day out with your team members.
Our Otovino team can make your wine evening memorable – fun, educational and delicious.
Great as a Christmas Party, Company Celebration or Holiday Event.
Organizowane przez nas spotkania z podstaw poznawania i smakowania wina to wspaniała przygoda. Winiarska wiedza przekazana w luźnej formie, podparta przykładowymi winami jakościowymi dostarcza wrażeń. Zakres wydarzenia i tematykę zawsze dopasowujemy pod potrzeby grupy. Nasi sommelierzy dobierają wina, w zależności od preferencji i stopnia zaawansowania uczestników. Przedstawiają etykiety charakterystyczne dla swojego gatunku, oddające charakter regionu i szczepów. Uczą rozpoznawać aromaty, dają wskazówki jak łączyć wino z jedzeniem, dzielą się ciekawostkami. Atrakcyjna formuła spotkania nie pozwoli nikomu się nudzić.
Nasze warsztaty winiarskie organizujemy zarówno dla kilku osób, jak i większych grup w Warszawie, Wrocławiu i Krakowie.
Dołącz teraz
.———-
Why choose Otovino?
Great wine selection
We always choose great quality wines to present different styles and tastes

Certified wine experts
You will taste and learn about wine under the guidance of certified sommeliers
We believe in local
We have found that the finest ingredients come from small batch and local producers
Trusted and Tasted by:
Get in touch with us!
Opinie
"Warsztaty były niesamowite, a pakiety pięknie przygotowane. Doskonałe produkty, jakie Państwo przesłaliście – wspaniały wybór win i serów oraz niesamowite konfitury niezwykle umiliły wieczór, a doznania smakowe podczas tego spotkania są wręcz nie do opisania."
Professional Assistant, PwC Polska
"Wine Tasting & Cheese Pairing w wykonaniu Otovino to degustacja na wysokim poziomie. Świetnie zorganizowany event, aromatyczne wina i pyszne sery. Szybka wysyłka pakietów i zaangażowanie Organizatorek w to, aby wszystkie dotarły do uczestników na czas. Miła atmosfera podczas eventu oraz wyczerpujące odpowiedzi Pani Sommelierki na pytania uczestników. Zapewniony dostęp do nagrania dla osób, które nie mogły uczestniczyć bądź musiały wcześniej opuścić spotkanie. Pełen profesjonalizm!"
Treliant LCC
"Degustacja z Otovino Team to była pyszna uczta dla naszego zespołu. Spełniono wszystkie nasze oczekiwania. W selekcji znalazły się również polskie wina i sery. Profesjonalny sommelier, pasjonata, przekazywał bardzo ciekawe informacje, dawał również przestrzeń dla własnej oceny smaków i zapachów. Bardzo miły kontakt i dodatkowy plus za profesjonalne przygotowane paczek do degustacji. Chętnie ponownie skorzystamy z usług i doświadczenia Otovino Team."
SoftwareMill
"Polecam wine tasting z Otovino.pl! Według mnie to świetna forma integracji zdalnej. Zaangażowała całą firmę i spodobała się wszystkim. Tuż po, ludzie wrzucali na media społecznościowe zdjęcia, pokazujące, jak fajnie wszystko wyglądało. Idealne wydarzenie."
CEO Vazco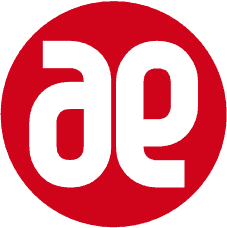 "Zestawy prezentowe z winem przygotowane przez zespół Otovino.pl zrobiły bardzo pozytywne wrażenie. Pełen profesjonalizm, sprawna obsługa i przede wszystkim świetny efekt sprawiają, że możemy w pełni polecić ich usługi."
Kancelaria Rzeczoznawców Aedium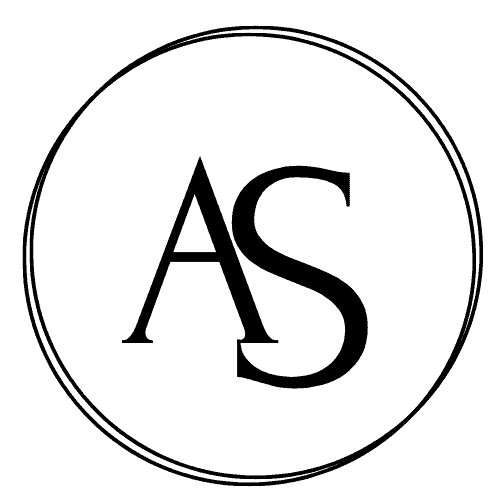 "Skorzystaliśmy z oferty Otovino Wine Box dla naszych partnerów. Bardzo podobało nam się to, iż Boxy zostały spersonalizowane, kolor dobrany pod naszą markę, a sommelier pomógł dobrać wino. Nasi partnerzy poczuli się wyjątkowo. Polecamy!"
Rzeczoznawca Agnieszka Strojny

"Integracja w postaci degustacji wina online zorganizowana przez Otovino.pl była strzałem z dziesiątkę. Wszystko dopracowane w najdrobniejszych szczegółach. Od kontaktu z panią Anną, która przygotowała ofertę skrojoną na nasze potrzeby, przez cudownie zapakowane przesyłki, pyszne wina i sery, kończąc na spotkaniu z Sommelierem. Pan Mirosław stworzył świetną atmosferę i przekazał wiedzę w bardzo przystępny sposób. Było wybornie."
Bee Talents