Małopolskie (Kraków)
Srebrna Góra Vineyard
The Srebrna Góra Vineyard is located in Krakow, at the foot of the Monastery of O.O. Camaldolese in Bielany. It is one of the largest vineyards in Poland, picturesquely situated in the Vistula valley. It covers an area of ​​28 ha and consists of two parts located in Bielany and in the nearby Przegorzały. The lime-loam and loess soils characteristic of the region, with optimal structure and irrigation, determine the original character of the wine produced here. The southern and south-western slopes with a slope of 15-20 degrees guarantee excellent sunlight, and the Wolski Forest provides a natural cover.
The Srebrna Góra Vineyard alludes to the history of Kraków viticulture dating back to the beginning of the 10th century and the monastery tradition of wine production.
The wines are made in the historic utility rooms of the Camaldolese monastery and are made in modern stainless steel tanks, some of them matured in contact with acacia or oak wood. The most famous varieties grown on the Silver Mountain are: Riesling, Chardonnay, Pinot Gris, Gewürztraminer, Pinot Noir, Zweigelt, Regent, Seyval Blanc. In the Srebrna Góra Vineyard, young wine is also produced every year. St. Martin's Day associated with the end of the harvest and the celebration of the patron saint of winemakers.
This masterpiece is carefully prepared in every detail – it is a well-thought-out and carefully prepared project, it is the result of not only work and life passion, but above all a true love of wine.
The size of the vineyard
28 ha
Tasting and sightseein
Individual offer – in preparation.
Group offer – the vineyard invites organized groups. The offer is directed to travel agencies, travel agencies, companies and institutions. It is possible to accept a group of up to 50 people at one time.
A visit to the Srebrna Góra Vineyard involves visiting its grounds combined with a lecture and tasting 5 wines in the enotourism pavilion at the foot of the Vineyard.
Cost of sightseeing and tasting (for 2020):
55 PLN net / person + 23% VAT, but not less than PLN 500 net per group.
Payment based on a VAT invoice.
Due to the contract with the order, guests are not allowed to stay in the enclosed area, i.e. in the wine cellar and the production part of the vineyard located within the monastery walls of O.O. Camaldolese.
Preferred days and hours of tasting:
working days: 10.00, 12.00, 14.00
Saturdays: 10.00, 12.00
Other dates: each time to be negotiated individually.
The guided tour is in Polish. For foreign language groups, a pilot / translator is required.
Sightseeing and tasting time: 1.5-2 hours
Offer
Sale of wine
Wine courses and workshops
Venues & events

Offer

Wine tastings

Organised groups
Individuals by appointment only

Winery tours

Organised groups
Individuals by appointment only

Extras

Pet friendly
Picnic
Landmarks
Bike tours

Grape varieties

Gewürztraminer
Pinot Gris
Pinot Noir
Hibernal
Regent
Johanniter
Riesling
Rondo
Seyval Blanc
Cabernet Cortis
Chardonnay
Solaris
Zweigelt
Contact
Srebrna Góra Vineyard
Al. Konarowa 1
30-248 Kraków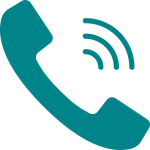 +48 664 050 232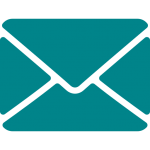 winnica@winnicasrebrnagora.pl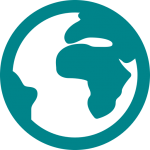 www.winnicasrebrnagora.pl