Opolskie (Byczyna / around Kluczbork )
Parypa Vineyard
Parypa Vineyard is an intimate family vineyard located in the historic town of Byczyna in the Opole region. The vineyard owners create wines with full respect for nature and multi-generational tradition. The first thousand grapevines were researched by their close family and friends in 2010. Today they grow a little over 4,000 shrubs, some of the pioneering ones they have replaced with varieties that have found their way better in the local habitat.
They produce their wines in harmony with nature, based on traditional methods spanning several generations, enriching the technological path every year. They have been selling them commercially since 2018, offering three dry wines, two white from the Seyval Blanc variety and St. Pepin, as well as the red blend of the Rondo, Frontenac and Heridan varieties. In the coming years, Cabernet Cortis wine will also be added to the offer.
Additional attractions
Enthusiasts, especially those who love history, can count on additional attractions in addition to wine tasting. The town of Byczyna itself is full of centuries-old monuments. They include fully preserved defensive walls, towers, two churches, a town granary and a chapel. Just 8 km from the vineyard, on the Biskupice-Brzózki reservoir, you can also see a replica of a knight's stronghold with an active brotherhood. After all, knighthood and wine have always gone hand in hand, haven't they?
The size of the vineyard
1.3 ha
Offer
Sale of wine

Offer

Wine tastings

Winery tours

Organised groups
Individuals by appointment only

Extras

Grape varieties

Heridan
Rondo
Saint Pepin
Seyval Blanc
Cabernet Cortis
Frontenac
Contact
Parypa Vineyard
ul. Paruszowicka 26
46-220 Byczyna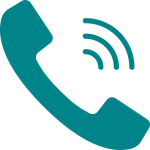 +48 602 786 042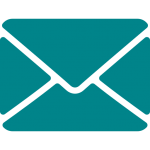 winnicaparypa@onet.eu