Opolskie (Opole)
Opole Vineyard
The Opole Vineyard is a family venture run by father Piotr and two sons Mateusz and Adrian. Although their adventure with wine began "innocently" with a few bushes behind the house, over time, as they say, they went crazy at the point of the vine and planted several thousand bushes. This place is a picture of the passion, strength and support that bring the family together. The vineyard is located in Opole, in the Wróblin district, near two rivers: Odra and Mała Panew. It lives in harmony with nature, so it is also eagerly looked after by deer, hares and eagles, which protect the fruit from starlings. In spring and summer, music is often brought to the vineyard "carried by the Odra River straight from the Amphitheater in Opole. The Opole Vineyard is a charming place that brings happiness.
Visiting the vineyard and tasting
The owners invite you for a walk around the vineyard and tasting individually and in groups by appointment.
Nearby attractions
There are additional tourist attractions in the vicinity of the vineyard. In Opole, the Millennium Amphitheater, the Piast Tower, the Opole Zoological Garden, and nearby beautiful palaces – in Moszna, Dąbrowa and Kopice.
Offer
Sale of wine

Offer

Wine tastings

Organised groups
Individuals by appointment only

Winery tours

Organised groups
Individuals by appointment only

Extras

Pet friendly
Picnic
Landmarks
Bike tours

Grape varieties

Pinot Noir
Riesling
Rondo
Seyval Blanc
Muscaris
Cabernet Cortis
Muskat Odeski
Solaris
Souvignier Gris
Contact
Opole Vineyard
Ul. Gawędy 65
45-111 Opole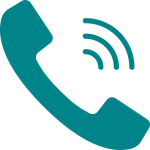 +48 600 020 086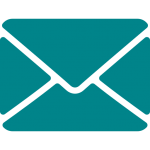 winnicaopole@wir.pl
  Facebook