Dolnośląskie (Niemcza)
Niemczańska Vineyard
The Niemczańska Vineyard is located on the slope of one of the Strzelińsko-Niemczańskie Hills, on the bank of the Ślęza River. From the top of the southern slope, where the vineyard is located, there is a beautiful view of the fields and forests. In addition to the historical panorama of Niemcza, you can see the Tatar Valley or the brick building of the old distillery. The vicinity of Niemcza is the Gumińskie, Dębowe and Krzyżowe Hills, crisscrossed by ravines and ravines. Niemcza is a historic city associated with the great battle of 1017. The market square is surrounded by defensive walls, and the entrance to it is guarded by an ancient gate.
The beginnings
The Niemczańska Vineyard was established in 2017. Relatively young plantings in 2018 produced the first small crops and the first German wine is produced from this vintage.
The size of the vineyard
4 ha
Tasting and visiting the vineyard
Wine tasting – PLN 50 / person, by prior arrangement for a group of min. 5 people. Exceptionally, even for 1-2 people.
Visiting the vineyard – by appointment. In hotel stay packages according to the schedule
In the area
Just behind the vineyard fence is the Silesian Gingerbread House, where you can see and learn how gingerbread was made in the old days. There are thousands of varieties of flowers waiting in the arboretum in Wojsławice. A horse stable or visiting monuments in the surrounding towns will make your stay in this area even more attractive. The proximity of bicycle paths, ski lifts and hiking trails make it difficult to leave here.
Overnight in the vineyard
When going to the Niemczańska Vineyard, it is worth setting aside a bit more time. Right next to the vineyard there is a modern facility, Hotel Niemcza SPA, which offers not only high-standard rooms, but also a wine SPA and a restaurant.
Events and training
On the premises of the facility they organize training courses, integration events, business meetings and picnics. Hotel Niemcza SPA is one of the main business centers in Lower Silesia. It has three modernly equipped rooms with professional conference facilities. In the hotel restaurant, they will also organize a special occasional party, for both 20 and 80 people.
Offer
Overnight
Restaurant
Sale of wine
Mail order / Online sales
Wine courses and workshops
Venues & events

Offer

Sparkling wine
Rose
Red wine
White wine

Wine tastings

Organised groups
Individuals by appointment only

Winery tours

Organised groups
Individuals by appointment only

Extras

Eno-caravaning
Pet friendly
Picnic
Facilities for disabled guests
Landmarks
Bike tours
Wellness and SPA
Attractions for children

Grape varieties

Pinot Gris
Pinot Noir
Riesling
Cabernet Blanc
Muscaris
Cabernet Cortis
Chardonnay
Solaris
Palava
Contact
Niemczańska Vineyard
Ul. Strzelińska 10A
58-230 Niemcza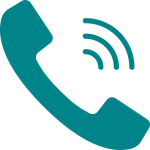 +48 601 776 446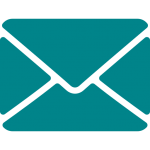 biuro@winnicaniemczanska.pl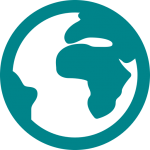 www.winnicaniemczanska.pl