Zachodniopomorskie (Darłowo / around Koszalin )
Leśny Dworek Darłowo Vineyard
Sea. Vineyard. Forest. Darłowo Vineyard is the northernmost vineyard in Poland. It is located in Darłowo, surrounded by lush forests and fields, just 4 km from the sea. The grapevines of the vineyard occupy an area of ​​2 ha, but the owners have not yet said the last word! They put a lot of effort and even more heart into their work – the result is three types of red wine and four white wine.
You can taste them on the spot or buy them at one of the two points of sale and enjoy the flavors and aromas of the Darłowo Vineyard at home.
The size of the vineyard
2 ha
Tasting and sightseeing
Sightseeing combined with tasting takes place after prior arrangement with the owners. The program includes a walk around the vineyard, a visit to a winery, discussion of the production process and tasting of two wines (white and red). As a snack, they serve a crispy baguette with flavored homemade oils. Duration – about 1-1.5 hours. Price – PLN 40 / person
Accommodation
In Leśny Dworek there are 14 rooms for 2, 3 or 4 people. Each of them is fully equipped. Guests have at their disposal a bathroom, TV, fridge, kettle, dishes and beach equipment.
For families who want to be closer to nature, there are 10 fully functional wooden summer houses. It is a perfect solution for a family vacation with a child. They can accommodate a family of 5 without any problems. The cabins are equipped with a TV set, fridge, cordless kettle, dishes and beach equipment.
Parties
A perfect place to organize a team-building event or other event with an overnight stay. There are about 60 beds in the facility. The offer includes themed evenings to choose from: bonfire, fish and barbecue evening, of course combined with tasting and visiting the vineyard.
For children
What the vineyard owners have in common with all winemakers is hospitality and a willingness to share their passion. However, there are few places where, while tasting wine and visiting a vineyard, you can be sure that children have fun – on the playground, playing team games or playing hide-and-seek and stalking on a 2.5 ha fenced plot.
Darłowo Vineyard is connected with the Leśny Dworek holiday center, which is a family-friendly facility. Everyone will find something for themselves here!
Additional attractions
Spending your vacation in Leśny Dworek, you will certainly not be bored. Especially for active people, there is a swimming pool, gym, tennis courts and bicycle rental.
Offer
Overnight
Sale of wine
Mail order / Online sales
Venues & events

Offer

Wine tastings

Individuals by appointment only

Winery tours

Organised groups
Individuals by appointment only

Extras

Pet friendly
Facilities for disabled guests
Landmarks
Bike tours
Attractions for children

Grape varieties

Rondo
Aurora
Leon Millot
Bianca
Cabernet Cortis
Solaris
Contact
Leśny Dworek Darłowo Vineyard
Ul. Dębowa 7
76-150 Darłowo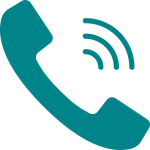 +48 608 069 499, +48 606 383 271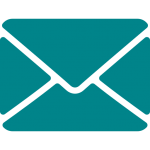 kontakt@lesnydworekdarlowo.pl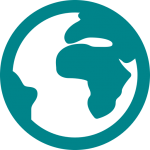 www.lesnydworekdarlowo.pl