Małopolskie (Rybna / around Kraków )
Jura Vineyard
Jura Vineyard is located in Rybna at Winnica street, but because it is a newly created street, you should enter Wrzosowa street in the GPS (Winnica street is in the middle of Wrzosowa street), about 25 km from Krakow. The Vineyard is a project of Joanna and Marcin Miszczak, who live in Krakow and raise their children here. From the very beginning, the project assumed the production of high-quality local wine for Krakow.
The wines made in the Jura Vineyard are created with a passion for the drink, but also with the belief that healthy eating is the basis of a healthy lifestyle. The vineyard has a certificate of ecological cultivation and production.
The winery, i.e. the place of wine production – is located in the nearby village, Sanka no. 253.
Sightseeing and tasting
During the meeting, you will learn more about the vineyard, varieties and organic viticulture.
The tasting includes 5 self-produced wines: white wines and red wines. Local snacks and spring water are served with the wines.
The meeting time is 2-3 hours. The tasting is in Polish or English.
Sightseeing and tasting only for groups. The cost of sightseeing and tasting is PLN 50 net per person. Minimum of 6 people. Possibility to issue a VAT invoice.
For individuals, you can drive to the winery every day to buy wine. Additionally, several times a year, SlowWine picnics and the Grape Harvest Festival are organized here, combined with visiting the vineyard.
Offer
Sale of wine
Mail order / Online sales
Wine courses and workshops
Venues & events

Offer

Pét-Nat
Eco wine
Vegan wine
Sparkling wine
Red wine
White wine

Wine tastings

Winery tours

Extras

Pet friendly
Picnic
Landmarks
Bike tours
Attractions for children

Grape varieties

Pinot Noir
Hibernal
Johanniter
Riesling
Seyval Blanc
Cabernet Cortis
Chardonnay
Solaris
Contact
Jura Winnica
Ul. Winnica
32-061 Rybna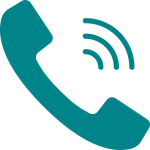 + 48 509 788 676

  krakow@gmail.com

  www.winnicajura.pl
  Facebook