Lubuskie (Stary Kisielin / around Zielona Góra )
Julia Vineyard
Julia Vineyard is a unique place located just 5 km from the center of Zielona Góra, surrounded by beautiful hills covered with forests. It was founded in 2003 by Małgorzata and Roman Gradów as a realization of family passion and love for the vine and divine drink – wine. During the first years, it was cultivated on a home plot, and after 10 years of study and trials, the owners of the vineyard increased the acreage by a 3-hectare vineyard in Zabór, 11 km from Zielona Góra. The following varieties planted there are excellent prospects for its development: Red Riesling, Cabernet Cortis, Monarch, Muscaris, Johanniter and Traminer.
Historic Wine Objects Miniature Park
For both individual tourists and larger trips, the Julia Vineyard has created a unique attraction, which is the Miniature Park of Historic Wine Facilities, presenting forgotten buildings related to the centuries-old wine tradition of Zielona Góra. There are 5 objects made with modeling and sculpting techniques, which in miniature represent architectural objects built in the times of wine-making glory of the former Grünberg. At each of them there is an information board showing the old, original appearance.
Wine offer
On the premises of the first vineyard, there is a winery where, in addition to tasting, you can also buy wines from two series:
Bacchus wines: labeled with an image referring to the style of the statue of Bacchus in Zielona Góra, can be a wonderful gift, as well as a souvenir from a stay in a wine castle. They are different every year, blended from several varieties, in the style of light, delicate, semi-dry wines with fruity notes.
The Women's Series: dedicated to women important to the development of our vineyard, it includes wines with a subtle but bold character. It bears labels with a stylized image of Emma's vineyard from Zielona Góra, whose miniature monument is the gem of the vineyard. Each vintage of wines is different, but the rule is to maintain the style of sophisticated wines "with a claw".
Anna wine – red
Julia wine – pink
Emma white wine
Offer
Sale of wine
Venues & events

Offer

Dessert wine
Rose
Red wine
White wine

Wine tastings

Organised groups
Individuals by appointment only

Winery tours

Organised groups
Individuals by appointment only

Extras

Pet friendly
Facilities for disabled guests
Landmarks
Bike tours

Grape varieties

Pinot Noir
Hibernal
Regent
Johanniter
Riesling
Roter Riesling
Muscaris
Cabernet Cortis
Solaris
Dornfelder
Traminer
Contact
Julia Vineyard
Ul. Stary Kisielin – Pionierów Lubuskich 15
66-002 Zielona Góra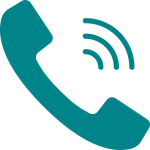 +48 603 382 854, +48 722 380 289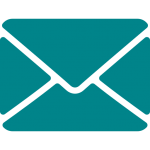 vinograd@vp.pl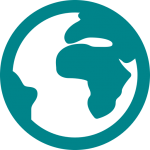 www.winnicajulia.pl