Opolskie (Krzyżowice / around Brzeg)
Jania Vineyard
The Jania Vineyard is located in the area of ​​the Brzesko Region near the village of Krzyżowice in the Opole region, in the vicinity of the Odra and Nysa Kłodzka rivers, near the oldest wooden church in Poland in Krzyżowice. The first mentions of the religious cult object date back to 1418 – 1428, and the church is located on the Brest Polychrome Trail, created by a painter from Burgundy at the request of the prince of Brest, Louis II. The dendrological research of the wood used for the construction of the church dates back to 1325 and 1326. In the area, you can also visit the "Mały Wawel" or the castle of the Silesian Piasts in Brzeg.
The unique microclimate and the clay-sand substrate, in one of the warmest regions of Poland, allow you to create unique wines. The vineyard can be easily reached by the national road No. 94, the A4 motorway or by rail.
The plan for this place was created in 2013 – it was then that the owners started experimenting with grapevines. At the beginning, in a small backyard garden, and year by year a casual hobby, it began to turn into a real passion for grapevine and wine itself. The leading grape varieties are Solaris and Johanniter, as well as Pinot Noir and Cabernet Cortis. The current acreage covers less than 2 hectares of vines.
The vineyard is run by a married couple: Alicja Jania – MA in economics and Mateusz Jania – construction engineer. In 2017, Mateusz additionally graduated from the Wrocław University of Environmental and Life Sciences, supplementing his professional education with Wine Technology. The owners openly share their knowledge and help in establishing even a small backyard vineyard. Various types of workshops are organized, including cutting and leading the grapevine. The offer also includes individual and group wine tasting sessions.
For passionate owners, this vineyard is a way of life and a meeting place with loved ones. The process of wine production itself is full of fantasy, no barriers to experimenting and having fun in creating wine.
The size of the vineyard
2 ha
Offer
Sale of wine
Mail order / Online sales
Wine courses and workshops

Offer

Orange wine
Rose
Red wine
White wine

Wine tastings

Organised groups
Individuals by appointment only

Winery tours

Organised groups
Individuals by appointment only

Extras

Eno-caravaning
Picnic
Landmarks

Grape varieties

Pinot Noir
Johanniter
Cabernet Cortis
Solaris
Contact
Jania Vineyard
Krzyżowice 2
49-332 Olszanka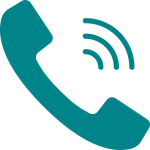 +48 784 122 133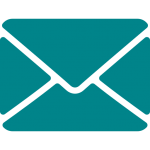 winnicajania@gmail.com
  Facebook