Opolskie (Pawłowice / around Kluczbork)
Godyla Vineyard
The Godyla Vineyard was established in 2015 on the southern hill of Pawłowicka Góra (249.5 m above sea level), near the Pawłowice Palace in the vicinity of Kluczbork, on the site of planting vines that were made by builders 150 years earlier. Currently, 10,000 vines are grown on the area of ​​2.6 ha. The vineyard is run by Szymon Godyla, a graduate of Food Technology and Human Nutrition at the University of Life Sciences in Wrocław, who gained practical knowledge and skills in winemaking at the German Vier Jahreszeiten winery.
A place with an atmosphere
Wine in Pawłowice is a return to the idea that guided the creators of the palace over 150 years ago. Today, its restored walls house a Hotel, Restaurant and SPA. The enotourism offer completes the whole, creating a magical atmosphere of this place. Close to communication routes, but located off the beaten track – in the evenings, it allows you to listen to the sounds of nature.
Tasting and sightseeing
The vineyard is always open to individual walkers, however, tours and tasting are conducted by the owner by appointment. The program includes: a walk around the vineyard, visiting a wine cellar, tasting 4 wines and snacks (cheese, ham, olives, bread). Duration: 1.5 – 2 hours. Price: PLN 300/6 people (each additional person PLN 40). Reservations: +48 343 411 466
Parties
Pawłowice Palace is a perfect place to organize all kinds of events and events. They provide 3 palace rooms, a restaurant room for 200 people and an outdoor complex for up to 500 people. Richly equipped rooms, accommodation and restaurant make it a place often chosen for the organization of conferences, trainings, business meetings and integration trips.
Restaurant
The restaurant also offers tasting portions of wines from the vineyard. Their characteristics and history can be found in the card there.
Attractions for children
A playroom, a playground and a Mini Zoo are at the disposal of the youngest guests. The facility is located in a quiet area and completely fenced, and therefore safe for children.
Extra amenities
Right next to the palace there is a bicycle path with over 20 km of asphalted surface separated from road traffic. Stretching through forests and fields, it gives you the opportunity to ride in a very comfortable and relaxing way surrounded by nature.
Offer
Overnight
Restaurant
Sale of wine
Mail order / Online sales
Wine courses and workshops
Venues & events

Offer

Dessert wine
Rose
Red wine
White wine

Wine tastings

Organised groups
Individuals by appointment only
No appointment required

Winery tours

Organised groups
Individuals by appointment only
No appointment required

Extras

Picnic
Facilities for disabled guests
Landmarks
Bike tours
Attractions for children

Grape varieties

Regent
Johanniter
Rondo
Muscaris
Cabernet Cortis
Siegerrebe
Solaris
Souvignier Gris
Contact
Godyla Vineyard
Pawłowice 58
46-310 Gorzów Śląski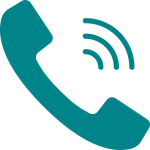 +48 34 341 14 66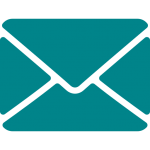 biuro@palacpawlowice.pl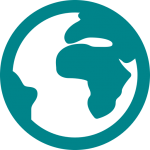 www.palacpawlowice.pl/winnica