Lubuskie (Mierzęcin / around Gorzów Wielkopolski)
Equus Vineyard
Equus Vineyard, whose name comes from the Latin word "horse", was established in 2005 and is one of the oldest Polish vineyards. It consists of several plots: the main plot in the vicinity of Zielona Góra in Zabór (5 ha), in Kornacice (0.2 ha) and in Mierzęcin (0.3 ha), where wines are produced. The owners of the winery attach great importance to the quality of the wines offered, which are natural. They cultivate without the use of herbicides, and they do not use unnecessary oenological additives in their production. They make wines solely on the basis of sugar from the plant and which are not chemically deacidified.
Equus wines have been appreciated in domestic and foreign wine competitions for several years, winning gold and silver medals.
The size of the vineyard
5.5 ha
Tasting and sightseeing
The winery is located in the building of an old post-German school from the 19th century in Mierzęcin, where wine production and tasting take place. Here you can see the production room with all the necessary equipment, cultivation on the Mierzecin plot and try wine.
Visiting and tasting in the vineyard is by prior arrangement. The program includes a walk around the vineyard, a visit to a processing plant, stories about wine, the history of Polish winemaking and a tasting of 5 wines with a short sommelier training. Duration – 45 minutes to 1.5 hours. Price: PLN 50 / person. (5-10 people), PLN 250 / person (up to 5 people), larger groups to be negotiated. The tasting room can accommodate approx. 35-40 people.
Events and training
In the tasting room, it is possible to hold intimate training (they have a multimedia projector at their disposal), as well as organize film screenings on the subject of wine, combined with wine tasting and snacks. Moreover, it is possible to organize catering from game to other local specialties.
Attractions for children and teenagers
The vineyard has a trampoline, shooting range, bow and air gun. In addition, wonderful ponies that add a unique atmosphere to this place.
Tourist attractions
The winery is located on the Lubusz wine and honey route, in the Drawa Primeval Forest, which is rich in numerous tourist attractions.
Kayaking trips on the Drawa or Mierzęcka Struga
Drawieński National Park – 16 km
Lubuskie Masuria 5 km Marina in Dobiegniew – the longest shipping route in Masuria, 70 km long – numerous clean glacial lakes with beautiful beaches and infrastructure
Bierzwnik Cistercian Trail – 15 km
Countless bike paths
Nordic Walking trails
Horse riding
Fishing
Bunkers on the Drawa River, Międzyrzecz Fortified Region
Golf Course Modry Las near Choszczno – 30 km
Overnight nearby
Mierzęcin Palace – 200 m
Willa Stanisław by the lake in Chrapów – 2 km
Offer
Sale of wine
Mail order / Online sales
Wine courses and workshops
Venues & events

Offer

Vegan wine
Sparkling wine
Red wine
White wine

Wine tastings

Organised groups
Individuals by appointment only

Winery tours

Organised groups
Individuals by appointment only

Extras

Pet friendly
Horse riding
Picnic
Facilities for disabled guests
Landmarks
Bike tours
Attractions for children

Grape varieties

Gewürztraminer
Pinot Gris
Pinot Noir
Hibernal
Regent
Johanniter
Riesling
Rondo
Sauvignon Blanc
Merlot
Seyval Blanc
Cabernet Cantor
Muscaris
Cabernet Cortis
Cabernet Sauvignon
Chardonnay
Solaris
Souvignier Gris
Dornfelder
Traminer
Pinot Blanc
Zweigelt
Contact
Equus Vineyard
Mierzęcin 12
66-520 Dobiegniew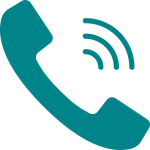 +48 504 147 655, +48 504 286 758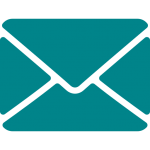 winaequus@gmail.com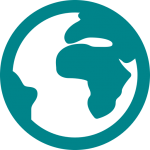 www.winnicaequus.pl