Lubelskie (Modliborzyce/ around Lublin )
Dwór Sanna Vineyard
Sanna Manor is a unique place that combines nature and ecology with the highest quality, offering a unique experience, the opportunity to lose yourself in nature and taste the wine produced on the spot. And all this in Roztocze – the sunniest region of Poland. Sanna Manor is not only a luxurious four-star hotel, but also an ecological farm, from which the high-quality ingredients of dishes served in the hotel restaurant come, e.g. vegetables, fruits, artisanal cheeses, and a biodynamic vineyard that completes the guests' experience.
The wines of Dwór Sanna are made in a traditional artisanal way, all the grapes are harvested by hand, and the entire production process is carried out in accordance with the principles of ecological biodiversity.
Wines from Dwór Sanna have been awarded on the international stage for many years. In 2015, Solaris wine won the Gold Medal in the International Galicja Vitis Competition, and Johanniter in 2016 received the Złoty Cork in Poznań at the SPOT restaurant. The vineyard is made up of two generations of the Nizio family – son Karol and father Dariusz. They have been working together since 2012.
The size of the vineyard
3 ha, planned planting up to 15 ha
Accommodation
Guests can book accommodation in the nineteenth-century manor, which was carefully restored by the Nizia family, turning it into a luxury hotel facility. The Sanna Manor also offers accommodation on the farm, next to the vineyard – in Folwark. In total, there are 12 rooms in the hotel and 7 in the Folwark. Prices start from PLN 180 per night.
Restaurant
There is a restaurant on site, where the cuisine and proprietary menu reflect the commitment to nature and ecology and the care that the guests receive the highest quality products. Most of the ingredients for the dishes on the menu are produced by the owners themselves, and the rest are obtained from local suppliers. The chef has also prepared a special tasting menu with wine pairing. The restaurant is complemented by a family vineyard, the wines of which will surely be a perfect culmination of culinary experiences.
Offer
Overnight
Restaurant
Sale of wine
Mail order / Online sales
Wine courses and workshops
Venues & events

Offer

Eco wine
Sparkling wine
Orange wine
Rose
Red wine
White wine

Wine tastings

Organised groups
Individuals by appointment only

Winery tours

Organised groups
Individuals by appointment only

Extras

Pet friendly
Horse riding
Picnic
Facilities for disabled guests
Landmarks
Bike tours
Wellness and SPA
Attractions for children

Grape varieties

Regent
Johanniter
Seyval Blanc
Muscaris
Solaris
Contact
Dwór Sanna Vineyard
Wierzchowiska Drugie 163
23-310 Modliborzyce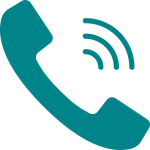 +48 15 871 61 53, +48 606 112 473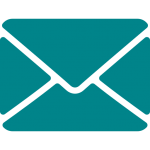 winnica@dworsanna.pl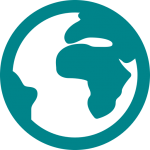 www.dworsanna.pl