Małopolskie (Dąbrówka / around Tarnów )
Dąbrówka Vineyard
The Dąbrówka Vineyard is located in the village of Dąbrówka Szczepanowska on the edge of the Sandomierska Valley and the Western Carpathian Foothills in the Pleśna Commune, 12 km from Tarnów. The southern location of the slope guarantees excellent sun exposure to the grapevines, and their natural shelter is the forest. The hills offer a beautiful view of the Tatra Mountains and the Dunajec valley, which means that while spending time in the vineyard you can also admire extremely picturesque landscapes, virtually at any time of the day and year. A walk along the rows of vines, or admiring the sunset with a glass of wine in your hand, give you the feeling of an exceptional time spent among beautiful natural circumstances, away from the hustle and bustle of everyday life.
The size of the vineyard
4.3 ha
Events in the vineyard
For three years, on Midsummer Night, an event called "Wianki na Winnicy" has been held here. This event recalls and cultivates traditions – it combines what is best in Małopolska, promotes delicious traditional and ecological food from the region, refers to the wine traditions dating back to these areas to the 15th century. During the event, workshops are organized: weaving wreaths, decorating gingerbread, cooking workshops, animations for children, tasting of products prepared by the Circle of Rural Housewives, live music. Kupała Night, also known as Midsummer Night or Sobótka, is a Slavic custom celebrated during the shortest night of the year, called the holiday of love, fertility, sun and moon. According to history, Slavic rituals ensure health and harvest for the saint. Bonfires were lit during this magical night, and fortune-telling and dancing during the joyful events taking place.
Offer
Sale of wine
Wine courses and workshops
Venues & events

Offer

Dessert wine
Rose
Red wine
White wine

Wine tastings

Organised groups
Individuals by appointment only
No appointment required

Winery tours

Organised groups
Individuals by appointment only

Extras

Eno-caravaning
Pet friendly
Picnic
Landmarks
Bike tours
Attractions for children

Grape varieties

Gewürztraminer
Pinot Noir
Hibernal
Regent
Johanniter
Jutrzenka
Rondo
Seyval Blanc
Cabernet Cortis
Solaris
Pinot Blanc
Contact
Dąbrówka Vineyard
Szczepanowska k. 108
33-115 Dąbrówka
Dąbrówka Vineyard Shop
Robert Beściak
Błonie 124 a
33-113 Zgłobice
Opening hours:
Mon.-Fri.: 16:00-21:00
Sat.-Sun.: 9:00 – 21:00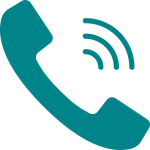 +48 534 030 430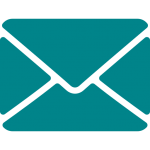 winnicadabrowka@wp.pl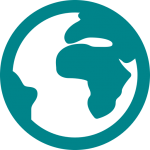 www.winnicadabrowka.pl